We invite you to join us for an evening of trivia, food and spirits at our 8th Annual Payne Brain Games!  Even in the midst of a pandemic, 2021 has been a year of incredible growth for Payne! New legislation in Oklahoma is requiring much more teacher training and awareness from our school districts for students with dyslexia, and Payne Education Center is able to provide exactly what they need! We trained over 680 teachers compared to 455 last year. The wonderful news is we don't see this ending.
However, the need to raise funds is more critical than ever. The funds raised at Payne Brain Games is vital to ensure scholarships to teachers most in need. Funds are needed to support our mission to train teachers to prevent reading difficulties in children, and to remediate dyslexia, while serving as a resource and referral center. 
We invite you to participate by sponsoring, buying a table, or an individual ticket! 
Date: Thursday, March 10th, 2022
Location: Will Rogers Theatre, 4322 N Western Ave, Oklahoma City, OK 73118
Time:  Doors open at 6:00 p.m. Program from 7:00 to 9:00 p.m.
For more information, contact Debbie Bricker at 405-752-4205 or [email protected]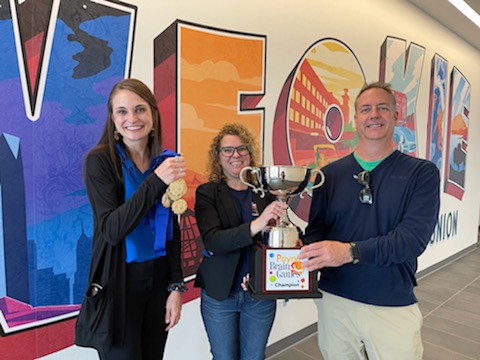 Brain Games 2022 Sponsors!