Winning Team from Payne Brain Games 2022!
Team Trivia Newton John won the title of best name, and came in 1st Place!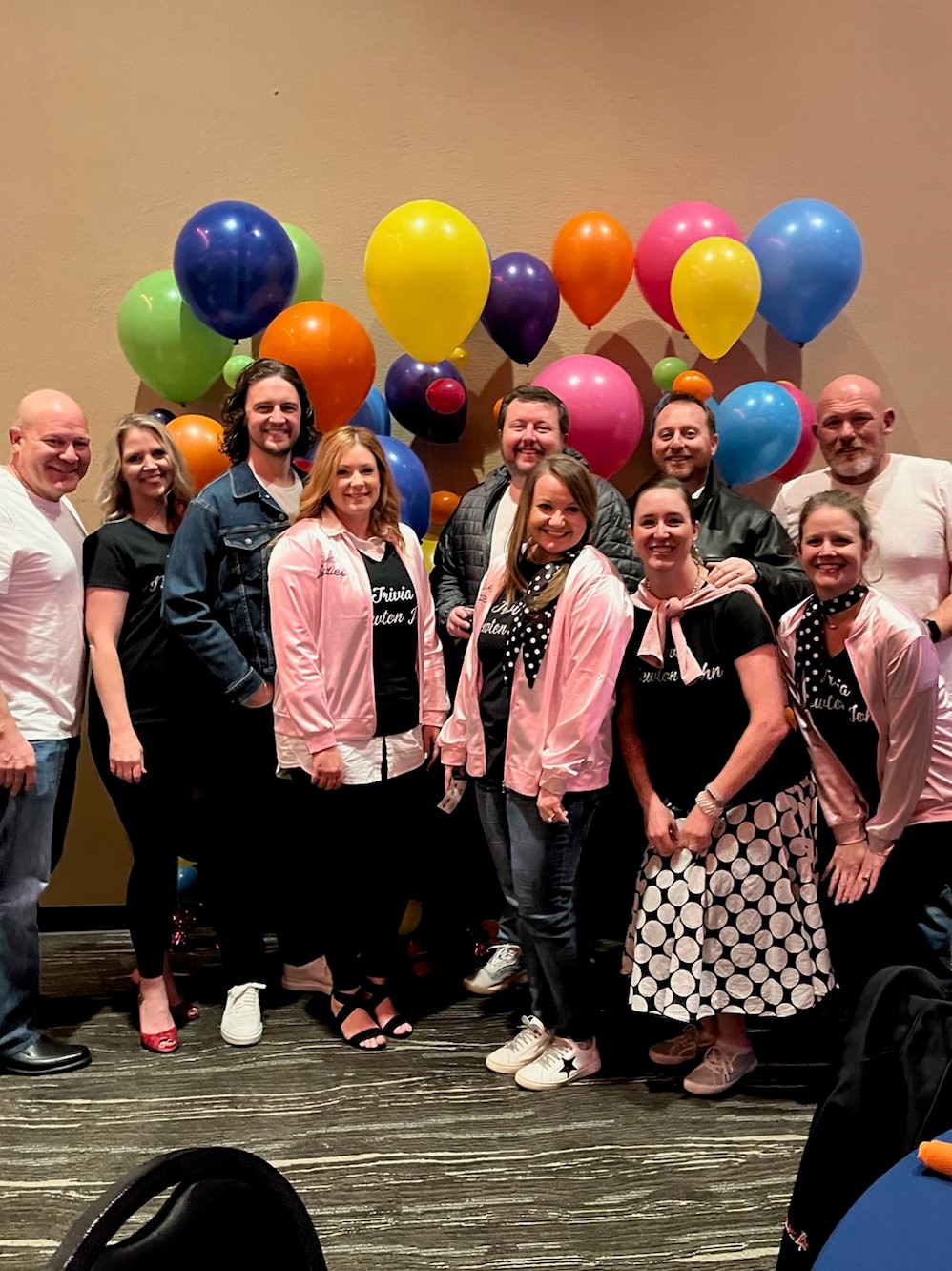 SPECIAL THANKS
A special thank you to recognize our Teen Board who are masterminds behind the categories, trivia questions, and workers at the event!  A shout out to the members of our Resource Development Committee!  Without these people, this event would not be possible!
A big thank you to our awesome emcee Spencer Hicks for making the event fun for all, and keeping us on track!
Thank you to the following businesses and individuals who generously donated raffle items:  1884 at The Railyard, BC Clark Jewelers, Best of Books, Fine Arts Institute of Edmond, Float Spa, Hideaway Pizza, Kendra Scott, Learning Tree Toys, Mahogany Prime Steakhouse, Mike and Debbie Murphy, Nick and Peggy Duncan, OKC Thunder, Science Museum Oklahoma, Vera Bradley, and Aaron and Michelle Webster
Brain Games 2022 Sponsors!
Wise-Guy Sponsors
Tom and Charlie Knight
Keith and Dana Schwarz
Dr. Richard and Mrs. Jan Smith